Tuesday, August 24, 2010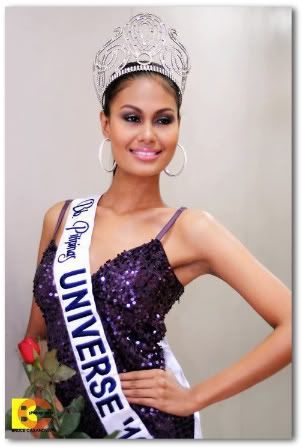 I'm no expert in delivering top news in show business, beauty pageants and the like. But, yes, you got it right, I'm delivering a delightful news for the Filipinos - Maria Venus Raj wins 5th place in Ms. universe 2010. This is another breakthrough to the Filipinos who have waited for so long for this moment. For the devastating news that are being watched from Philippines all over the world, this may be - even for a minute - a moment that can change the country's bad image.
1st runner-up is Jamaica, 2nd runner-up goes to Australia and 3rd runner-up goes to Ukraine. The Miss Universe 2010 crown goes to Mexico's representative.