Saturday, August 21, 2010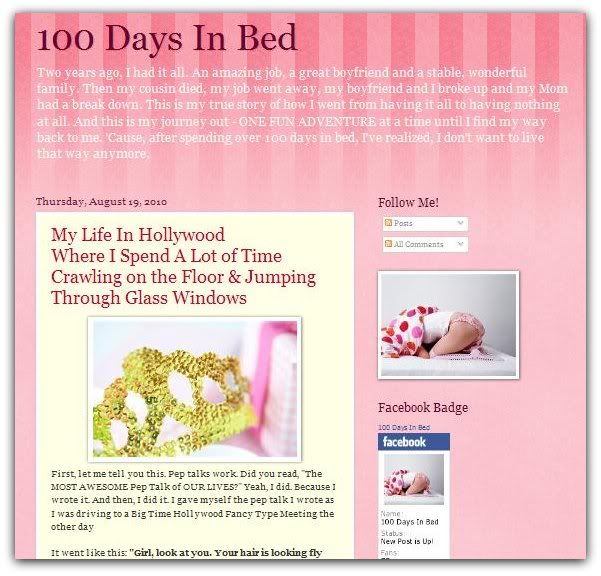 I always wondered if there were blogs similar to mine. These are blogs about lives of people who want to stand up once again for their mistakes. These are blogs about lives who would want to be lived in utmost reverence. These are blogs about lives who want to look forward to the success of their future. One day I was searching the internet about stretch marks. My search landed me to this page. You can click it once again, here. Just reading the blog's description has filled my heart with awe.
Two years ago, I had it all. An amazing job, a great boyfriend and a stable, wonderful family. Then my cousin died, my job went away, my boyfriend and I broke up and my Mom had a break down. This is my true story of how I went from having it all to having nothing at all. And this is my journey out - ONE FUN ADVENTURE at a time until I find my way back to me. 'Cause, after spending over 100 days in bed, I've realized, I don't want to live that way anymore.
I read some of her posts and some of them made me think, "Why, haven't I thought of that?" In an instant, I followed his blog. It's a good read to me and it can be a good read for you too.